產品資訊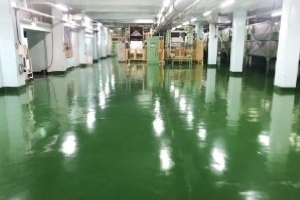 UREA-1010 Weather Resistance Polyurea Top Coat
UREA-1010 is a high solids, aliphatic polyurea coatings based on advanced polymeric materials. It provides excellent abrasion resistance, chemical resistance, weather resistance,
and color retention when used as a top coat with recommended performance flooring system.

■ Features

1. Low odour and low VOC. Volatile organic compounds meet CNS15039-2 standard.

2. Excellent UV and weather resistance.

3. Excellent mechanical properties.

4. Rapid cure to reduce downtime and easy to apply.

5. Easy of cleanup.

■ Usages

1. Interior or exterior flooring system.

2. It is used as a wear resistant finish suitable for trafficked areas in a variety of flooring

applications, including podium and car park decks.

3. Where color and UV Stability are necessary.

■ Packaging

10 kg per set.

Component A-5kg and Component B-5kg in a pail.

■ Storage

a.The product must be stored properly in original, unopened and undamaged sealed

packaging in dry conditions at temperatures between 15-30℃. Store under cover

out of direct sunlight and protect from extremes of temperature.
b. Shelf life: See label on the package according to the above conditions.

■ Application

This coating can be applied by roller and brush. Best results are obtained in warm,

dry conditions with good ventilation.

■ Limitation

1. This product contains Isocyanates.
2. Do not apply to wet, contaminated or friable substrates.
3. Thickness cannot be exceeded 0.3 mm per coat in case to prevent the blister on the

surface.
4. The coverage will depend on the condition of the surface.

■ Product information
Color

Grey, Green

Mixing ratio

(weight %)

Component A : Component B = 1:1

Solid content

95%↑(mixed)

Specific gravity

1.2

Pot life (25 oC / 55% RH) *

30 mins

Tack free time (25 oC / 55% RH) *

90 mins

Full cure (25ºC) *

7 days

Consumption ★

0.15 - 0.2 kg/m2
*Consumption will vary according to the nature of the substrate.
★The drying times listed may vary, depending upon film build, color selection, paint and substrate temperature, humidity and degree of air movement.
■ Technical information
Test item

Test result

Test method

Adhesion

5B, Excellent

CNS 10757

Mandrel bend (2 mm)

No Cracks,180°

Taber abrasion resistance (mg)

CS-17 Wheel, 1000 g load, 1000 cycles

40

Tensile strength (kgf/cm2)

176

Elongation at break (%)

40

Tear Resistance (kgf/cm)

80

CNS 8644

Chemical Resistance

10% NaClO

No Effect

ASTM D1308

50% NaOH 

No Effect

10% HCl

No Effect

10% H2SO4

No Effect

Weather resistance

Delta E ≦ 1.0

QUV-QVA




(1000 hrs)
Note: Results are based on the temperature of 23 ℃; relative humidity is 55 % and allowed to cure for 7 days.