產品資訊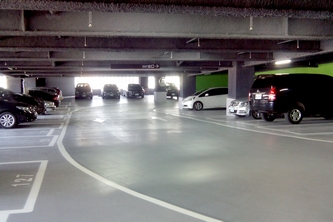 EW-604 Water Based Epoxy Top Coat
EW-604 is a low odor, easy application water-based Epoxy Coating. These two component water-based epoxy products consist of selected resins and chemical resistance materials. It is suitable for factory warehouses, residences, buildings and other indoor or outdoor places, as well as easy application, odorless. After drying, the finish is smooth and beautiful; it has both excellent characteristics and environmental friendly.

■ Application

Surface preparation:

1. Scrape or remove loose substrate and roughs.

2. Rest of AC surface or stone should be removed.

3. Remove all dust or dirt possibly.

4. Surface must be free of grease and oils.

Top Coat Application:

1. Clean-up the tools of roller and brush before application.

2. Stir EW-604 thoroughly before application, then mix EW-601B with mixing ratio

A:B=4:1 to apply the coat.

3. Apply to cracks, corners, and joints by brush first.

4.Totally application by roller.

5.Water-based Epoxy Coating 12.5kg/set, every coat coverage is 0.25kg/㎡,two

layers applications are recommended.

6.Use up the material as soon as possible after mixing A with B.


■ Limitation

1. Do not apply when temperature is below 10℃ or the relative humidity is above 85%.

2. The application time between each layer should be 2~3 hours (drying time), for

better application.

3. Clean up tools and skin with water before drying.

4. The unused materials should be stored in cooland dry places, and sealed tightly.
Item

Features

Pot life

30 minutes/25℃

Interval of application

2-3 hrs/25℃

Track free

3 hrs/25℃

Full cure

7 days/25℃

Solid content (%)

Over 55%

Coverage

0.25 kg/㎡(One layer)

Thinner

Water




(recommended not to add)

Installation Temp

Recommended temp




15℃ ~ 35℃

Application

Roller or brush
■ Packaging
Top coating A / EW-604 10kg/pail
Top coating B / EW-601B 2.5kg/pail
Mix ratio A:B = 4:1
■ Storage
Stored in a cool, dry location in unopened containers and shelf life is 12 months.